CLASS 12 CBSE TERM-1
MATHS EXAM QUESTION PAPER
Time: 90 Minutes                                                                                                                                       Max. Marks 35 
General Instructions:
1. The Question Paper contains three sections.
2. Section A has 25 questions. Attempt any 20 questions.
3. Section B has 24 questions. Attempt any20 questions.
4. Section C has 6 questions. Attempt any 5 questions.
5. All questions carry equal marks.
6. There is no negative marking
SECTION A
This section consists of 25 multiple choice questions with an overall choice to attempt any 20 questions. In case more than the desirable number of questions are attempted, ONLY the first 20 will be considered for evaluation.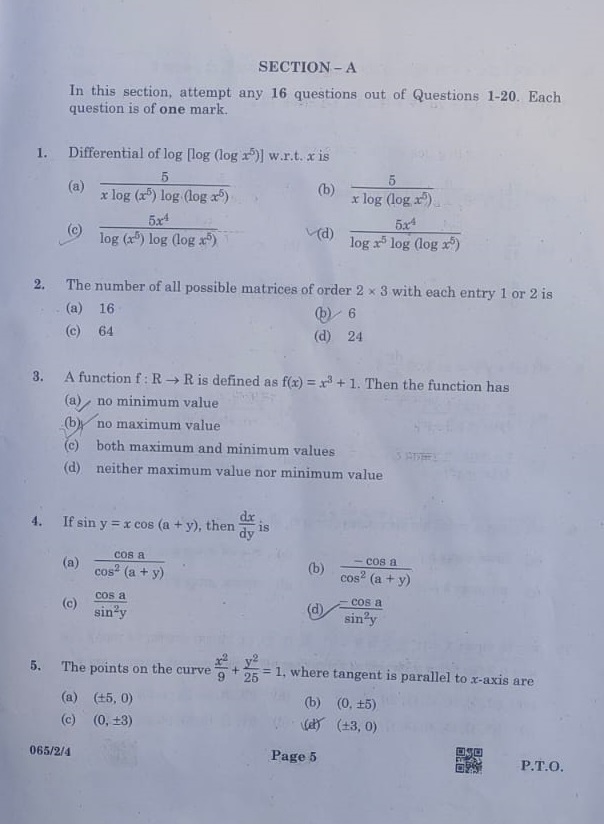 FOR FULL PDF CLICK THE BELOW LINK:
LINK: https://drive.google.com/file/d/1ROqcU7Znljj-qB_hXpQFLbHVlGdT2Lcv/view?usp=sharing
Hope you found it useful,
FOLLOW US ON:
FACEBOOK , INSTAGRAM , YOUTUBE